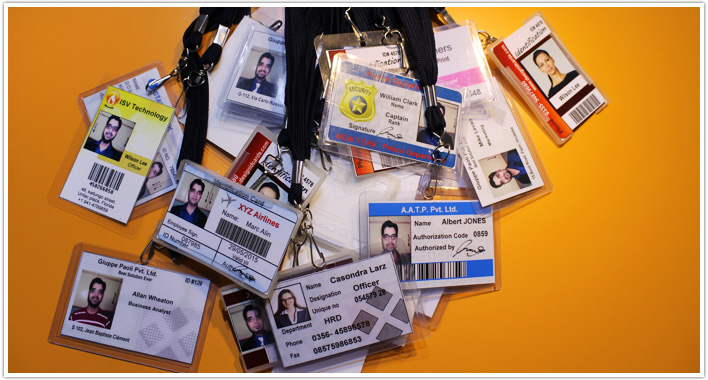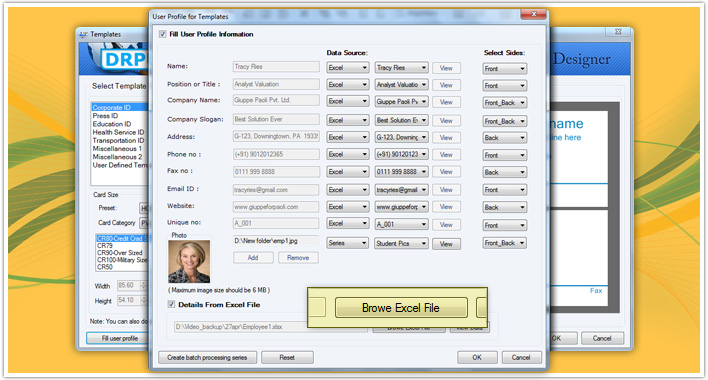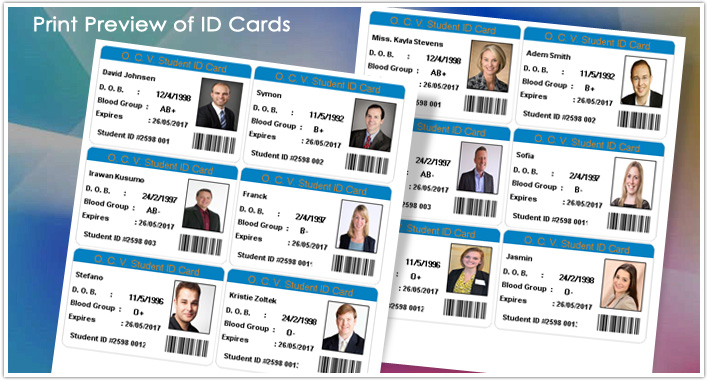 ID Card Designing software design and print various kinds of identity cards for employees, students, faculty and other people. ID Card Software is developed with advance card designing tools including pencil, text, ellipse, rectangle, barcode, picture, arc and star objects to design professional identity card.
Generate multiple ID cards with different barcode and text value using batch processing series option. You can also create customized identification cards in different shapes, sizes or color as per your requirements.
Software enables users to print multiple identification cards simultaneously using flexible inbuilt print settings option.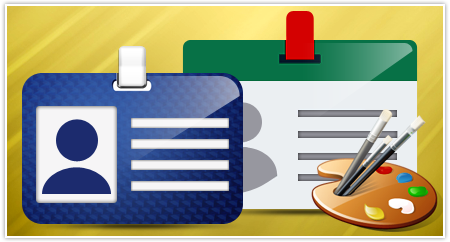 ID Card Maker Corporate Edition is developed to design and print all types of ID Cards such as Students ID Cards, Visitor ID Cards, Employee ID Cards, and Faculty ID Cards etc. Program also provides specialist mode to quickly generate Visitor ID Card or Gate Pass for visitors.
Using Live Group and Batch Processing Mode of software you can design ID Cards for group of people. This mode supports excel data and Bulk operations with Live feature. To add photo on ID card, software has option to take picture using camera settings or you can also browse the path of photo saved on your PC.

Software provides inbuilt email setting feature for sending designed ID cards at specific email address.

If you are designing visitor ID card, Program has option to add Visitor details to the database for maintaining visitor record.

Generate multiple ID cards with different barcode and text value with bulk image printing process.

Provides option to save your ID cards in different file formats including JPEG PDF, BMP, etc.

Design ID cards using image designing tools including Line, Ellipse, Rectangle, Text, Picture, Watermark, Signature etc.

Using Image Cropping Tool you can crop a single or multiple images for your ID card.

Batch Processing Mode for ID card Designing of group of people includes Excel Data and Bulk opertaions with Live features.

Facility to print designed ID cards using advanced print settings option.

Software provides facility to save your card designed log for future reference.

Provides facility to capture image using camera settings or you can also browse image saved on your computer.
Other Card Designing
Software